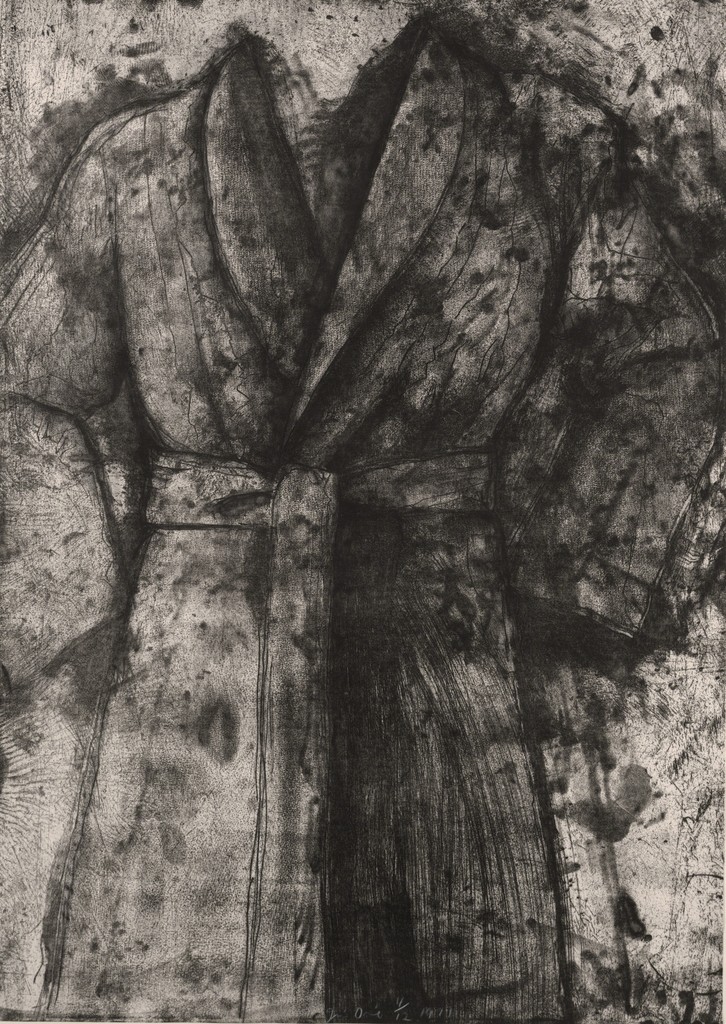 When I was doing my MFA at University of Texas at San Antonio I wrote a paper called CARDINAL for my art history class taught by a brilliant professor, Ms. McIntyre. It was about Jim Dine's art work on the 'robe' from the 70's. Back then, I was following my pursuits unconsciously compared to the focus I have today. Perhaps the older we get the more we see the slippery parts from our past come together in a solid way. Kinda reassuring, that.
I recently found this paper again and I am exuberant! Maybe I am having an aha moment? A moment that compels me to make countless iterations of new work about the subject of a 'robe'. A moment to indulge in before all the challenges come to invade and disrupt the creative process to make a new body of work happen. Whatever, it is all good!
Here is a quote from my paper back in 2001 about Dine's robe called Cardinal.
"The 'robe' as an image is two things at the same time. It is simultaneously in a state of common dress and undress. The very absence of a figure in the Cardinal brings about its very presence. Clothing in this painting thus asserts itself as a mediating device to embody a shifting personality with considered intimacy and convention."
I dig it. Thank you, Jim Dine. You are the dude.